Most people, at least here in the midwest, learn to ride two wheels on a bicycle, then on a dirt bike and THEN they go on to a full-fledged motorcycle. I was a little odd, I never really had the chance to ride a dirt bike so I went straight to motorcycles.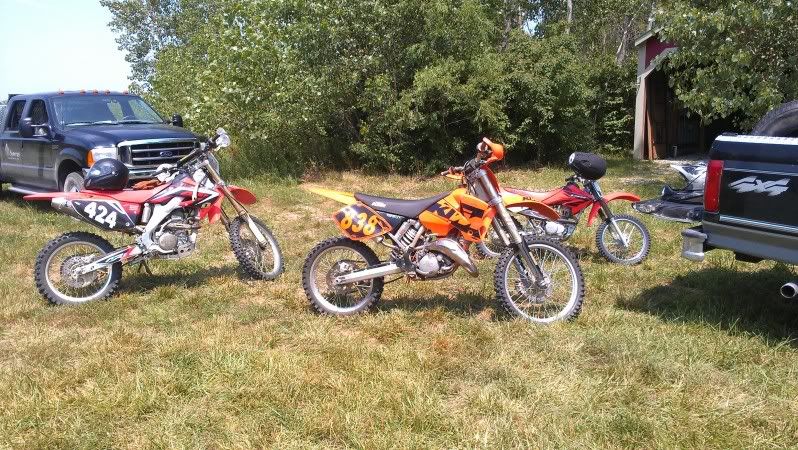 And that made my experience a couple weekends ago all that more fun! A buddy invited me out to his land to ride dirt-bikes, I didn't think much of it until that morning when I was getting out my sad motorcycle helmet and got some pre-riding happy jitters. (The helmet isn't sad, the fact that it's been in the top of my closet for the past 11 months is sad.)
They had 4 bikes out there, including a super-sweet 80cc Honda that was a blast because you could just ride the bike to its limit, rather than your limit. This problem may not apply to everyone but I'm not nearly as comfortable on a dirt bike as I need to be to ride a 125cc 2 stroke to the limit.
Taking a picture of J-me taking a picture:

J-me on his brother's KTM 125, the 2-stroke in this thing is SCARY when the power comes on: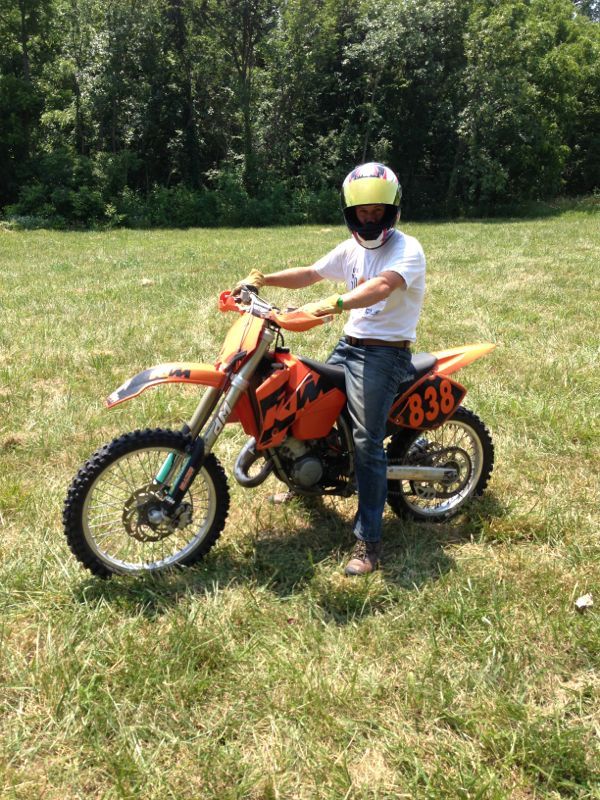 Of course the truck looks much cooler with a dirt bike in the back: